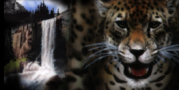 Early airbrush artwork from 1996 till 2000.
Took an airbrush coarse for a few years, before I did my own artwork. Here are some early works I made for practice.
Show me stuff on:
Cheetas
(2)
Jaguar
(2)
Waterfall
(2)
Shadowfire Gallery - May, 2009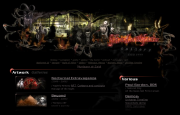 Sister site Shadowfire Gallery celebrates it's 10th anniversary!
Three galleries of dark surreal artwork, photographs of Mexico, Scandinavia, Nepal, Egypt and much more.
Under construction
This section is still under development.