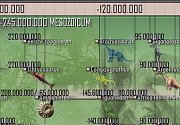 A timeline of the universe, solar system and evolution of life.
(Captions are in Dutch.)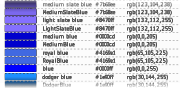 An easy reference of over 750 colors with names, RGB and hex values.
Copy / paste into your HTML code or css.
Screenshots Museum - 2:00 on Friday April 23, 2010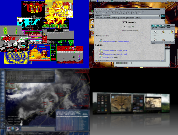 Commodore 64, Windows 3.1, Windows 95, Linux - Enlightenment, FVWM2, WindowMaker, Gnome.
A selection of (desktop) screenshots spanning a few decades.